Nursing Homes and Care Homes
Overly dry air in care homes can make the residents seem even older
Everyone wishes the residents of care and nursing homes a long and comfortable life. However, if the relative humidity is either too high or too low it can affect the comfort and health of the residents, staff, and visitors alike.


The elderly have more energy with the right humidity
CAPACITY
The air in care homes in often very dry, being caused by a combination of the warm indoor temperatures and regular (artificial) ventilation. This means that the elderly and those with already fragile immune systems are more at risk of eye and skin irritations, as well as being more susceptible to viruses that spread more easily in the drier air.
Our humidification systems can solve this problem, helping the elderly to stay healthy and active for longer.
Reduced eye and skin irritations

Fewer sore, scratchy throats

More protection provided by efficient mucus membranes

Increased comfort for the lungs and airways

Less dust (asthma sufferers)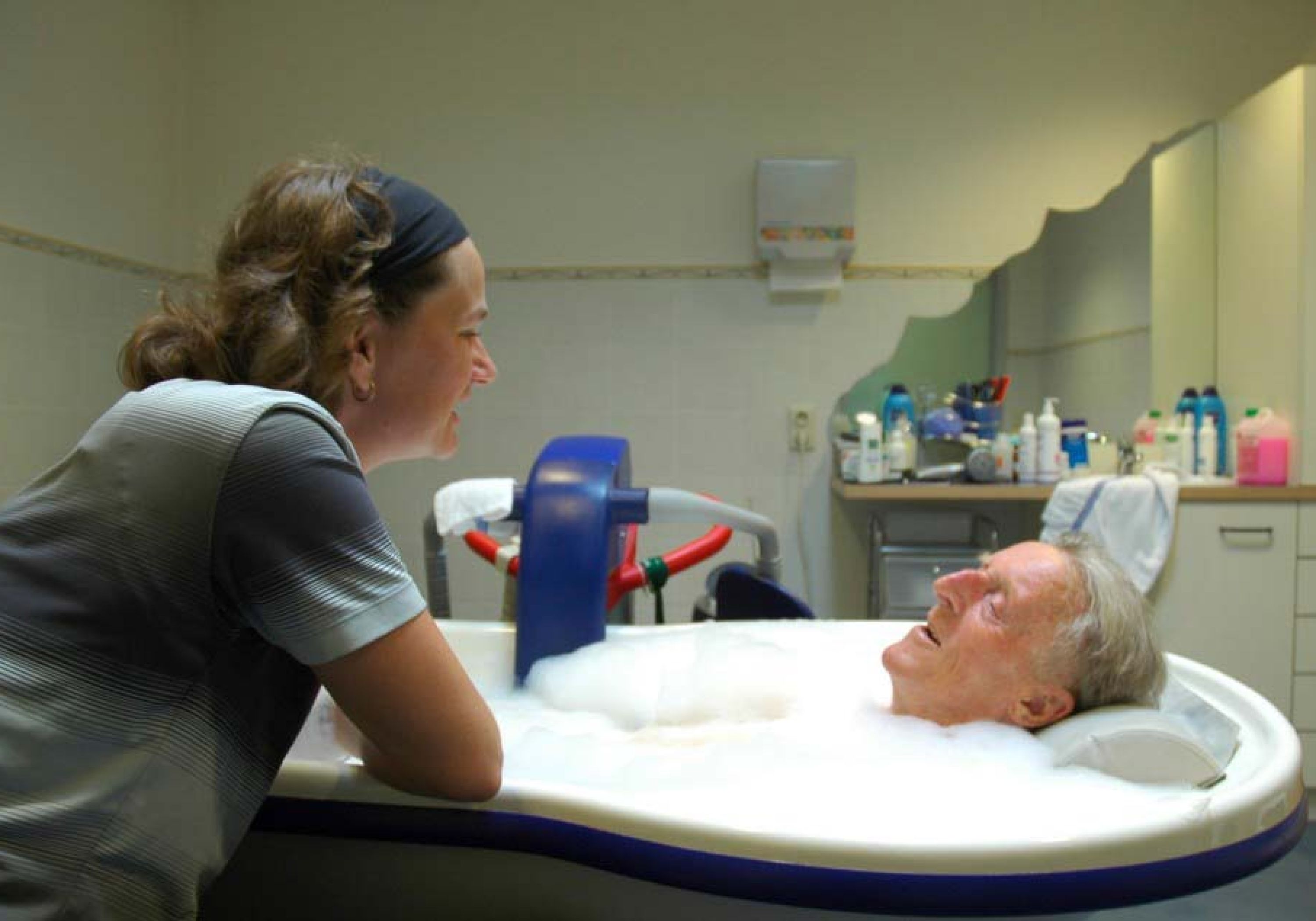 Not just better for 'grandma and grandad'
COMFORT
Dry air doesn't just affect the residents, but also the staff and visitors. Asthma sufferers and people wearing contact lenses will be acutely aware when the relative humidity is too low. Care workers and staff who are regularly in the building may also suffer from dry eyes, dry skin, and scratchy throats. Dry air also weakens the immune system.

Cumulus helps the elderly keep active and comfortable
CONFIDENCE
We wish our elderly relatives a long and comfortable life. As the Dutch market leader in custom-built humidification systems, we have been helping care homes and nursing homes to provide the right humidity for their residents since 1991.
Our experts co-wrote ISSO 55.3 (the guidelines for Legionella safe installations)

All our installations comply with the ISSO 55.3 Publication guidelines

TÜV Nord have certified that our installation systems comply with VDI 6022

We meet the guidelines as outlined in the TNO Hospital Report

We have the biggest maintenance network in Benelux
For free advice onsafe,energy-saving humidification solutionstailor-madefor your business, contact ushere.

Interesting facts about humidification in nursing homes
The air conditioning system in an office works for around 50 hours a week, which is 2,600 hours a year.
The air conditioning system is a nursing home works 24/7, 168 hours per week, which is 8,736 hours per year.

This means that a nursing home needs 300% more humidification than an office!

Our clients expect a consistent quality. With a Cumulus humidification system I can provide that. It is an affordable system that works perfectly. It's the best on the market!
Thanks to Cumulus' flexible lease options our presses can run at full throttle. Fewer production stops, a consistent quality, and a stable process ensure a better return.
Flour dust allergies are a very common problem in the bakery branch. Cumulus humidification reduces flour dust and creates a healthier and more comfortable indoor climate.
Wood is sensitive to moisture levels. It shrinks, warps, and cracks. A Cumulus installation creates a stable humidity. That is essential for our production process and our KOMO certification.
We don't need static electricity as part of our production process. Cumulus humidification reduces the fire risk and helps our production process run more smoothly.