Profit immediately from the advantages of a humidification system without having to find the full purchase price.

Hire a humidification system
We have various humidification systems available for hire: ultrasonic, air-assisted, and high-pressure systems. All of our systems are quickly and easily installed. Should you decide after the rental period that you wish to purchase the system, we offer an attractive discount on the purchase price.

Cumulus increases your business capacity
For many businesses, the production capacity is dependant on the right humidity. As Dutch market leader in custom-built humidification systems, we have been helping businesses increase their capacity with the correct humidity since 1991.
Our experts co-wrote ISSO 55.3 (the guidelines for Legionella safe installations)

All our installations comply with the ISSO 55.3 Publication guidelines

TÜV Nord have certified that our installation systems comply with VDI 6022

We meet the guidelines as outlined in the TNO Hospital Report

We have the biggest maintenance network in Benelux
Lease a humidification system
Our installations are durable, low maintenance, and energy-efficient , and also available to lease. For a small monthly payment you can enjoy the benefits of humidification, whilst we take care of the maintenance.
This is an especially attractive option for businesses operating in hired premises as they are able to arrange humidification independent of the landlord.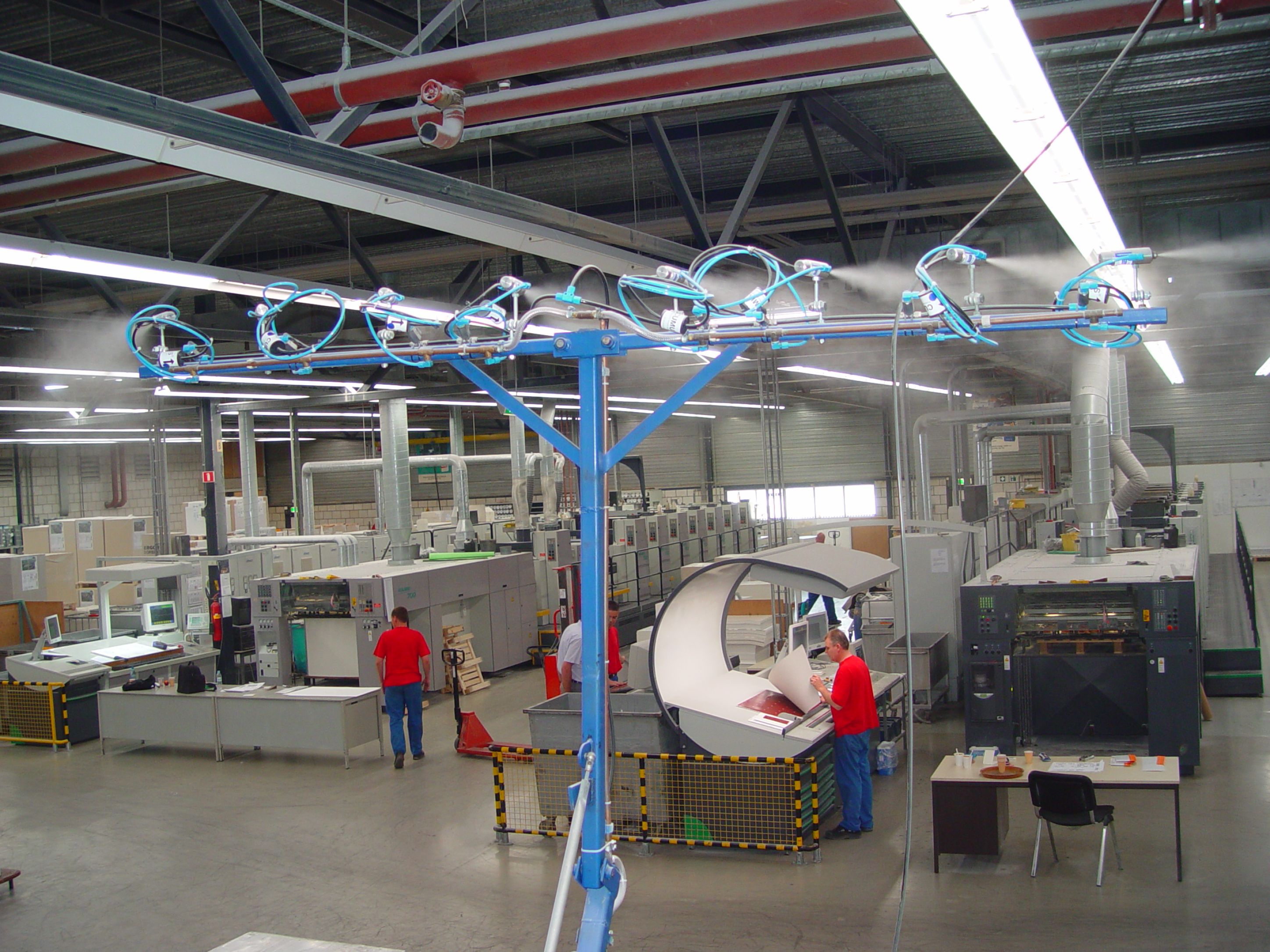 CAPACITY, COMFORT & CONFIDENCE
Advise for free!
For free advice on safe, energy-saving humidification solutions tailor-made for your business, contact us here.